April 12, 2018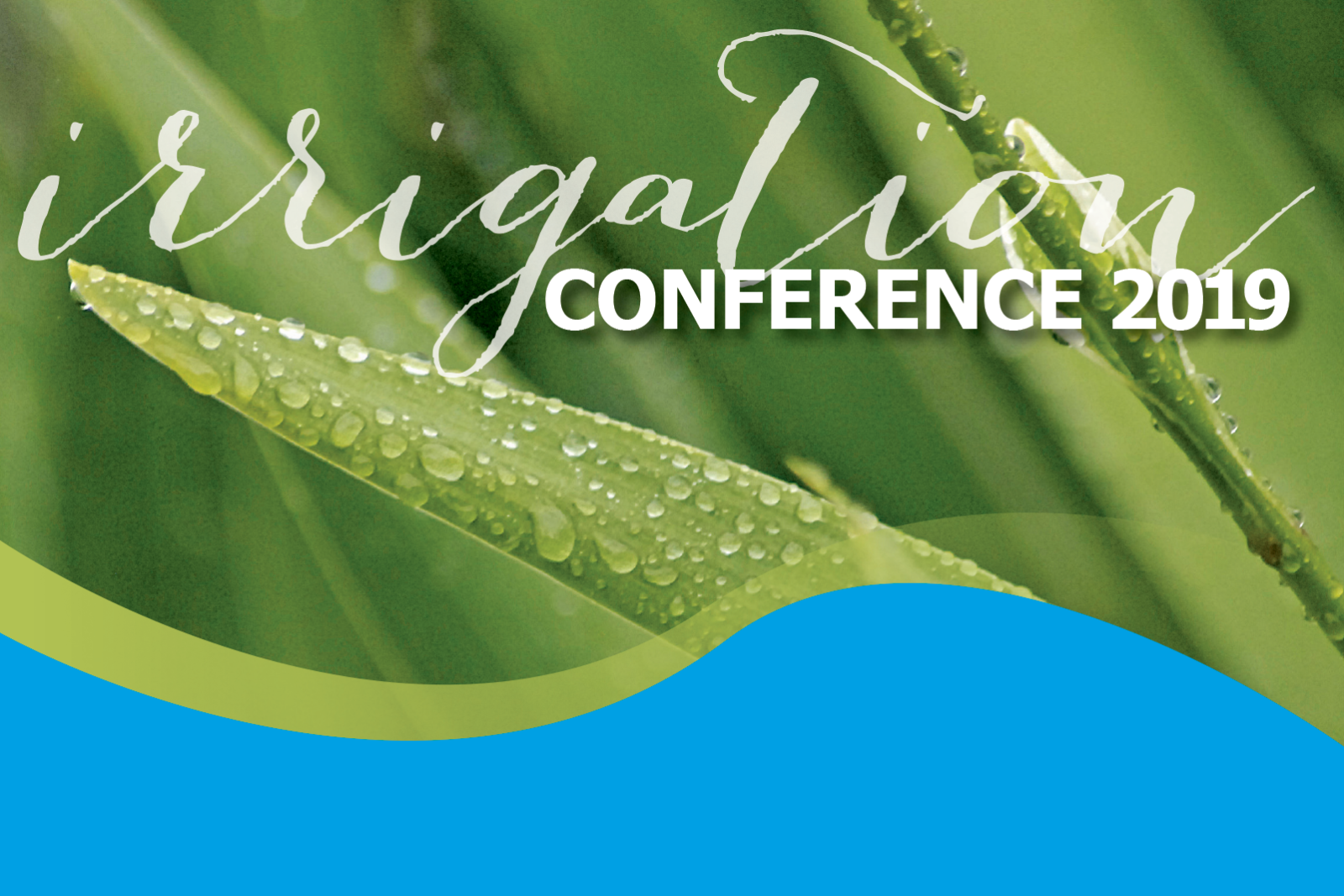 ALL IN ONE EVENT FOR IRRIGATION CONTRACTORS
Are you and your staff prepared for the future of the Irrigation profession in Ontario?
Join your peers at the 2019 edition of the Irrigation Conference.

Registration

Early Bird Registration
until January 18

$85 Member
$110 Non-Member




Registration
after January 18

$110 Member
$135 Non-Member

Includes sessions, lunch, and exhibits.
Agenda
8:15 a.m. to 9:00 a.m.
Registration and Exhibits
9:00 a.m. to 9:30 a.m.
Opening Remarks and Partner Updates
9:30 a.m. to 10:30 a.m.
Attracting and Retaining Amazing Employees
Alyssa Light, The Profitable Innovator
Feel like you're stuck hiring from a stack of undesirable resumes? Or stuck with the employees you have? Imagine having people with great attitudes, who care about their work, and communicate well. (If you're rolling your eyes or if this feels like a pipe dream, this session is definitely for you!) They say the best hiding place is in plain sight. And, hiding in plain sight are key words to use in strategic places - words that will change the quality of applications you receive and how long your selected candidates stay. We'll also discuss unique approaches to employee retention. Employee appreciation need not cost an arm and a leg for team members to feel acknowledged. Walk away from this session with new ways of attracting and keeping great staff.
10:30 a.m. to 10:45 a.m.
Break & Exhibits
10:45 a.m. to 11:15 a.m.
Water Smart Irrigation Professional Program
Jeremy Harris and Justin Comacchio, Region of Peel
An overview of the WSIP program with up to date stats and achievements
11:15 a.m. to 12:15 p.m.
Irrigation & Lighting Electrical System Troubleshooting
Al Saunders, Vanden Bussche Irrigation
Understanding the principals of electricity and methods of troubleshooting Irrigation or lighting system wiring. Including power, communication and zone wiring. When troubleshooting any irrigation or lightning component, it is best to have a fundamental understanding of how the component operates.
12:15 p.m. to 1:30 p.m.
Lunch and Exhibits
1:30 p.m. to 2:30 p.m.
Using Test Equipment
Al Saunders, Vanden Bussche Irrigation
How to use test equipment to locate buried irrigation and lighting wiring and solenoids. Test equipment discussed will include wire locator, ground fault locator, Tone and Probe and TDR (time delay reflectometer). Learn how to locate wire paths, locate broken underground wires and identify individual wires in a broken bundle.
2:30 p.m. to 2:45 p.m.
Break & Exhibits
2:45 p.m. to 3:45 p.m.
Speaking from Experience Panel
Buying and Selling of a Company and/or Customer List
Steve Macartney | Raintree Irrigation & Outdoor Systems

What we have learned about green roof irrigation over the last decade
Kees Govers | LiveRoof Ontario Inc
Presentation will discuss the practical side of green roof irrigation, starting from whether an irrigation system is required for success or not. Kees will specifically highlight building, climate, green roof system type and planting related factors that will influence irrigation design and installation. Certain irrigation operation challenges that are specific to green roofs will also be discussed.
3:45 p.m. to 4:00 p.m.
Closing Remarks
Presenters
Alyssa Light | The Profitable Innovator
Alyssa Light comes from a long and very proud line of tradespeople, and up until a rare eye condition was discovered in 2009, she was one, too. Making her first $200 at age 11, starting her first business at 17, and making the 20th anniversary gifts for Blue Rodeo while in college - Alyssa has always loved marketing. Alyssa now helps other businesses who are stuck and looking for affordable and unique marketing that generates profitable results. In the last 4 years her contributions have taken a company from near-bankrupt to being sale-ready, helped a client hit a 5 year target in just 8 months, quadrupled the goal of a clear-out sale, supported a start-up to exceed a 30 day goal by 300%, and created so much buzz for one client they are now booked 18-24 months out. Likes and shares don't matter to your bank account - dollars do; and they're only generated when people want to trade their money for your value. Let's create marketing that demonstrates your value.
Jeremy Harris, B.A. | Region of Peel
Specialist is Water Efficiency & Environmental Education Programs with the Region of Peel. Jeremy has been working as a professional in water efficiency with the Region of Peel since 2007. Jeremy has assisted in the development of market transformation programs with Fusion and Water Smart Irrigation Professionals. His experience working with industry and partner organizations like Landscape Ontario and York Region has helped increase the reach of traditional outdoor programs and address outdoor water efficiency targets. Jeremy has extensive education and knowledge with water efficient landscape design, construction and maintenance. Jeremy has an Honours Degree in Environmental Studies from Wilfred Laurier University.
Justin Comacchio | Region of Peel
Technical Analyst in Water Efficiency at the Region of Peel. Justin has been with the Water Efficiency team since 2015, supporting the WSIP program. He has worked diligently to maintain strong working relationships with WSIP certified contractors, York Region and Landscape Ontario, as well as businesses in Peel.
Al Saunders | Vanden Bussche Irrigation
Al Saunders is a Project Coordinator at Vanden Bussche Irrigation, where Al reviews all Golf and Turf projects for design and quotation submission, as well as managing project pipelines, communicate with stakeholders, and provide technical support to staff and clients. Al has worked in the irrigation industry since 1987 shortly after attending Algonquin college for Electronic Engineering Technology and has worked for contractors, distributors and his own company. Al is a Past President of the OVTA board of directors, among other distinctions in the field. Al supports Contractors, Site Superintendents and owners with educational seminars to resolve software and hardware issues for both their clients and internal staff.
Steve Macartney | Raintree Irrigation & Outdoor Systems
Steve Macartney started in the Irrigation Industry in 1991 starting as a co-op placement working on drawings with Raintree Irrigation & Outdoor Systems. This turned into working in the field as a general labour. Through out the years I have worked as a Service Technician and ran installation crews on small to large irrigation projects. Late 90's I started managing Raintree's Installations and because part owner along with my brother and uncle. Today together with my brother we operate Raintree providing Irrigation Installations, Irrigation Service, Irrigation Water Management, Outdoor Lighting and drainage. I have been the chair of the LO Irrigation Commodity Group, presently set on the Irrigation Group and Provincial Board Rep for the Irrigation Group. Presently hold CIT, CLIA, CIC and am a WSIP contractor.
Kees Govers | LiveRoof Ontario Inc.

Hotel Information
Thank-you to our partners:
| | | |
| --- | --- | --- |
| LUNCH PARTNERS | | |
| | | |
| | | |
| REFRESHMENT PARTNERS | | |
| | | |
| | | |
| TABLETOP PARTNERS | | |
| | | |
| | | |
| | | |
| | | |
Sponsorship opportunities are available. Download the Sponsorship Package for more details.