December 15, 2010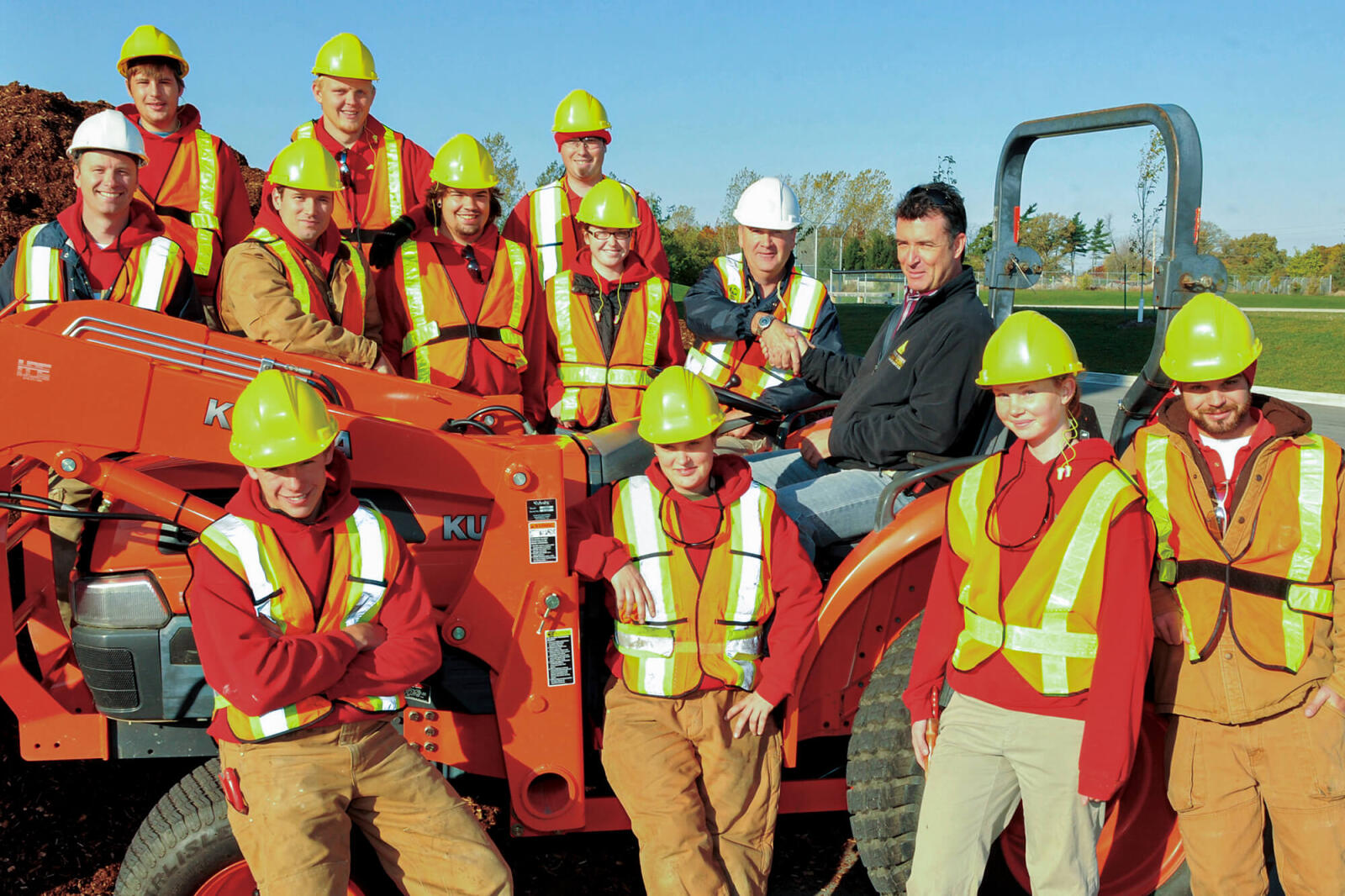 Fanshawe College students benefit from online safety training
By Michael Pascoe CLT
Fanshawe College
Professional training, both through the industry and colleges, has seen a dramatic reduction in WSIB rates for the landscape industry over the past several years.
How do you provide the best training possible, especially when it involves frequently large, new or intimidating pieces of landscape equipment to often inexperienced individuals? As a teacher, this can often be one of the most nerve-wracking experiences of our careers, but also one of the most rewarding and essential employability skills we teach.
We know that the training we provide to safely work in the landscape environment may at some point be a health- or even life-saving experience. We also know that our industry is often rushed in the spring and short cuts may be taken, especially when it comes to on-the-job training. Therefore, through preparation on our part as educators, we can often save time and anguish from both an employee and employer perspective, and hopefully ensure a safe working environment by providing the best training possible.
A primary responsibility of any educator is to look for new or fresh ways to deliver or enhance curriculum. So, two years ago, when we were revamping our Equipment Operation and Workplace Safety course, we talked to Jay Murray of LS Training System about integrating his online training in our course.
Jay Murray of LS Training System helping students at Fanshawe.
---
He was pleased to partner with us, and in 2009, our first group of students participated in selected modules as an academic requirement of the course. The participation of the students was independent of the actual scheduled class time (homework) and their learning and comprehension was greatly enhanced through this further, supplemental training.
Jay Murray trained Fanshawe instructors to use the program, allowing the instructors to customize, track and manage the students as they work their way through the modules. Students were asked to complete an online survey regarding this form of safety training, and a few indicated they had been anxious about using some of the large equipment required at the college. The online equipment safety modules allowed them to familiarize themselves with the equipment before they had to use it in practice. As the safety lessons are completed as homework, outside of class time, students can watch the videos several times if necessary, until they are confident they understand how each piece works.
In January 2010, our second group of students went through this training, ensuring that all Fanshawe College Horticulture students have passed the modules. The training has been so successful in creating a heightened awareness of equipment operation and workplace safety, that we are now making it a requirement of the Horticulture Apprenticeship curriculum, beginning this December.
As educators, we work with youth in the landscape in a practical program, where students routinely operate all manner of landscape equipment to maintain and develop our grounds. In a non-typical work environment, we have some 14,000 people around potential job sites, making safety paramount. Education has to be relevant — our students must leave Fanshawe with the essential employable skills that the industry requires. With industry partners such as landscapesafety.com, our students leave with marketable skills — skills that you would expect your current employees to have.
---
Michael Pascoe is the coordinator-horticulture technician program at Fanshawe College and a member of Landscape Ontario.