April 3, 2020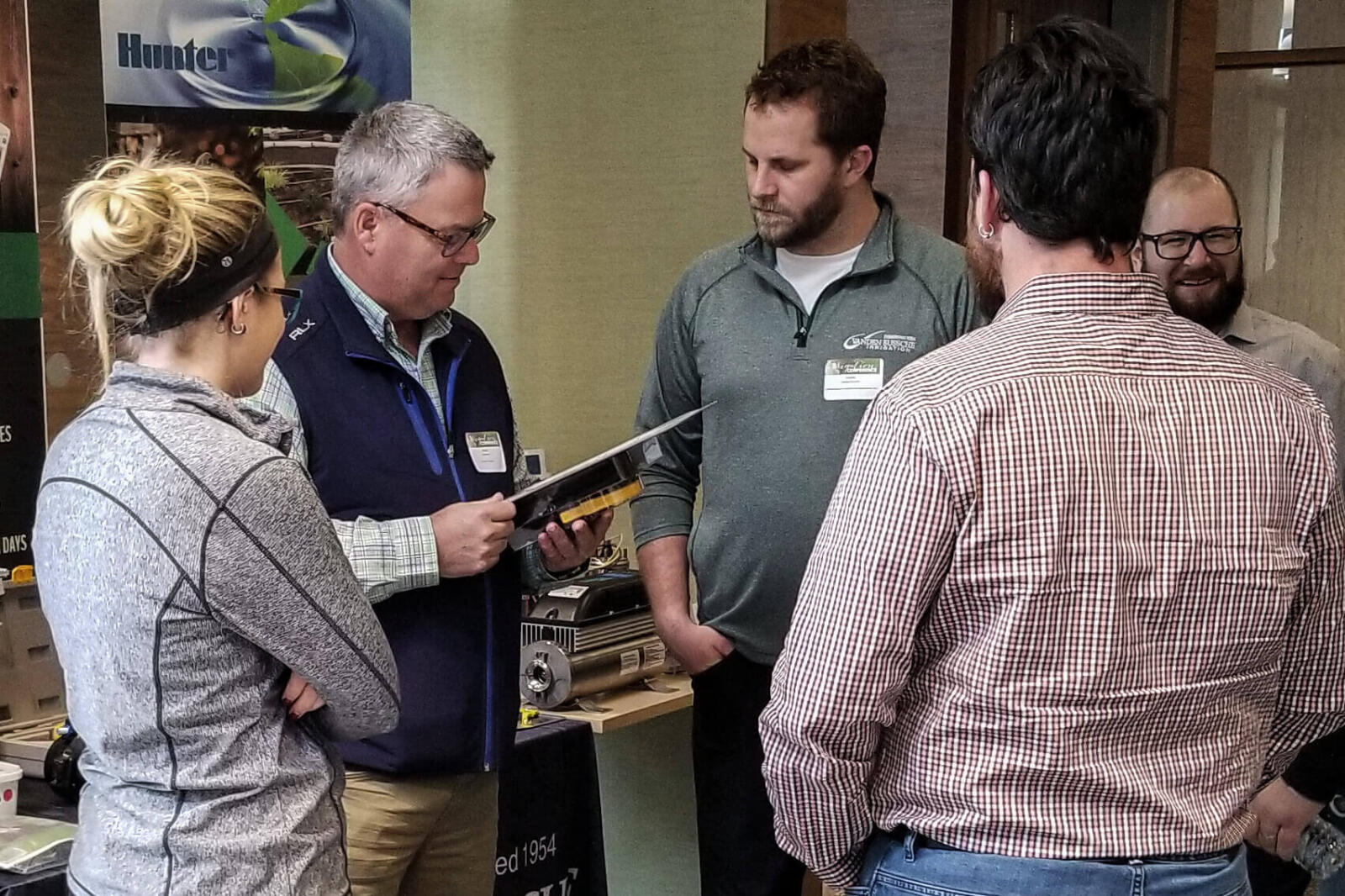 Irrigation pros connect at annual conference
Large snow drifts and whiteout conditions didn't keep irrigation professionals away from the annual Irrigation Conference, held Feb. 28 at Landscape Ontario's office and training facility in Milton, Ont.
An initiative of the LO Irrigation Sector Group, over 90 people attended the event that included a full day of expert speakers, lunch, networking breaks and exhibitors.
The event began with a welcome and update from the sector group.
After the update, the first speaker, Anika de la Flor from QuadReal Property Group, discussed corporate sustainability goals and how water plays a role in the management of properties for clients and tenants. Justin Comacchio and Heather McNab followed with an update on the Water Smart Irrigation Professional (WSIP) program which is now being offered to contractors across the province.
Tim Malooly from Water In Motion, a Minneapolis, Minn.-based company, spoke to attendees about the challenges in the evolving market, as well as the many opportunities available to contractors.
Many businesses in the sector are multi-generational, and Trevor Lively from Blue Jay Irrigation in London, Ont., shared his personal story on what it was like growing up in the irrigation industry and how he is now managing a multi-generational business.
Jacki Hart, LO's Peer to Peer Network manager, and owner of Consulting By Hart, made the trip from Ottawa to lead a great workshop on Recruiting and Retaining Rockstars, engaging many in attendance during an intense one-and-a-half-hour session.
Bruce Taylor from London, Ont.-based Enviro-Stewards, shared some interesting stories about water management from a local and global perspective, including work he has done in South Sudan to help find and eliminate waste.
The LO Irrigation Sector Group would like to recognize the following sponsors for their support: Rain Bird, and SiteOne Landscape Supply (lunch sponsors); Hunter Industries, and Turf Care Products Canada (refreshment sponsors); Vanden Bussche Irrigation (session sponsor); Bobcat of Toronto, Central Turf and Irrigation Supply, Hunter, Hydro-Rain, Rain Bird, SiteOne Landscape Supply, Toro, Total Equipment Sales, Turf Care Products Canada, Vanden Bussche Irrigation, Water Smart Irrigation Professional (tabletop partners).
The LO Irrigation Sector Group is always looking for new members and input. If you would like to join, please contact Keri MacIvor at
keri@landscapeontario.com
. For more initiatives and sector-specific news, visit
HortTrades.com/irrigation-group
.