March 15, 2010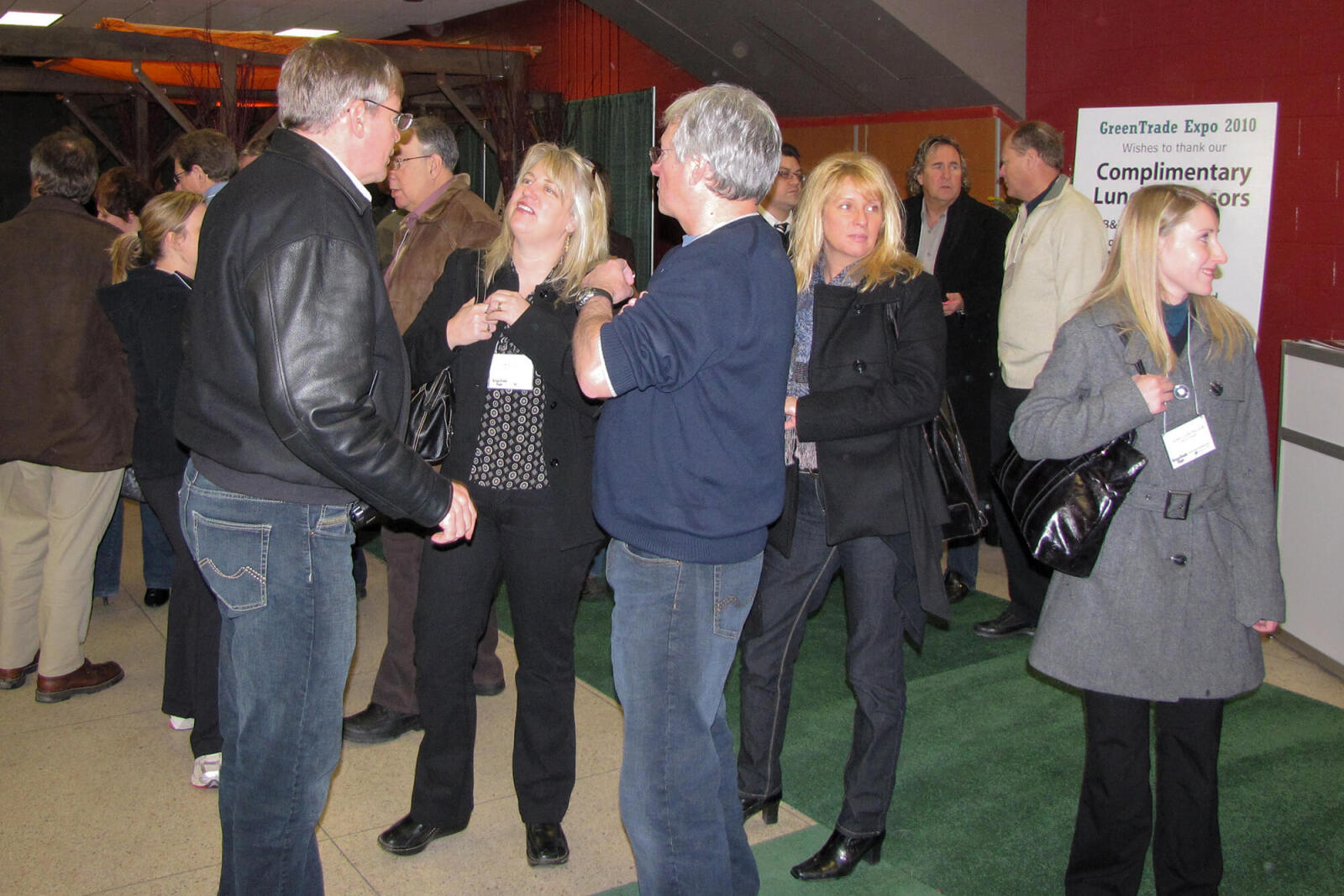 Ottawa industry shines at GreenTrade 2010
LO's vibrant Ottawa Chapter earned another distinction by staging a successful trade show and education event Feb. 17, scoring extra visibility as national green industry leaders came to Ottawa for concurrent CNLA meetings.

Attendance was strong, and show floor buzz indicated industry members are confident, and gearing up for a good season. The day's highlights included a snow contractors' breakfast and presentations from Jim Paluch, Dave Harrington, Mark Bradley, Sheila James and Bill Bitz. Special thanks go to Bruce Morton, who took special responsibility, and spent long hours, making the show a success.

The chapter extends thanks to the following generous sponsors: Ginsberg Fage and Levitz, Smith Petire Carr and Scott Insurance Brokers, Turf Care Products Canada, Donnelly Automotive Group, Lombard Insurance, Jim Tubman Motors, Unilock Toronto, Tom's Air-Cooled Engines, Connon Nurseries NVK, Matthews Equipment, Greely Sand and Gravel, Twin Equipment, B&T MacFarlane, Ferguson Forest, Gro-Bark (Ontario), John Deere Landscapes, Manotick Tree Movers, Permacon Group, Petersen's Turf Farm, Full Dimension Group, MacFarlane Data Services, T Graphics, Koffman Signs, Pro Printers, Artistic Landscape Designs, Hirsig Landscapes, Kings Creek Trees and Ornamentals, Precision Landscape Group and Ritchie Feed and Seed.

It also recognizes Patricia Stanish CLD and Martha Walsh for outstanding volunteer efforts. Thanks go to volunteer second-year students from the Horticulture Apprenticeship Program, University of Guelph Kemptville College Campus, for manning the registration desk: Laura Moses, Christiane Lachapelle, Todd Davies, Eric MacMillan, Tim Scullion, Chris Tock, Adam Viola, Josh Erl, Nicholas Pruiksma, Jean-Paul Peters, Kelson Moore, Cameron Turcotte and Tory Carmichael.

Finally, many contributed to making the LO Resource Booth a huge success: Beth Edney of Designs by the Yard, Connon Nurseries NVK, Camilla House, Bruce Morton and Greenscape staff, Ottawa Chapter volunteers and Albert Jerome from Clintar Ottawa.